Hakudou Yayoi

Statistics

Name:

Hakudou Yayoi

First Appearance:

Chapter 18

Affiliations:

Beast Knights

Occupations:

???

Epithet:

The Snake Knight; The Invisible (First)

Age:

23; (33 as of Chapter 65)
The Snake Knight. Her animal partner is
Shea Moon
.
She is a skilled practicer of Kendo
Later on she fights with Amamiya Yuuhi for the priviledge of becoming the second mythical beast knight. She is the victor and becomes the Invisible.
Appearance
Edit
She is often seen with a white colored dress, matching her long platinum hair.
Personality
Edit
She is very caring and motherly. She is an avid fan of manga and anime, to the extent of frequently cosplaying her favorite characters. She does this in secrecy, however, fearing that people would alter their perception of her if her secret gets revealed.
Abilities
Edit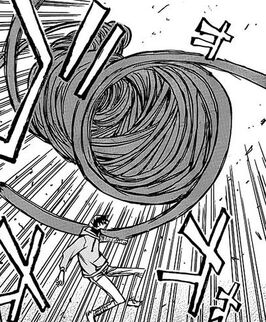 She is very proficient in Kendo. She uses a wooden sword which she combines with her Domain Control, Flamberge.
Flamberge coils around her sword impoving it's strengh and cutting potential.
She can also become the Mythical Beast Knight, Invisible. In this form, she can use an improved version called Yorozukubi Orochi, which releases her domain in multiples ribbons which overwhelm and devours the enemy
.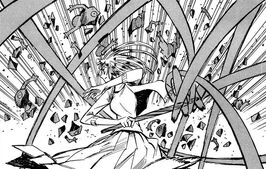 Relationships
Edit
At the end of the manga, 10 years after the final battle, it is revealed that Hyou and Yayoi got married.