Kusakabe Tarou

Statistics

Name:

Kusakabe Tarou

First Appearance:

Chapter 23

Affiliations:

Beast Knights

Occupations:

High School Student

Epithet:

The Mouse Knight; The Brave

Age:

18
The Mouse Knight. His animal partner is
Lance Lumiere
.
Appearance
Edit
Personality
Edit
Write the first section of your article here.
Abilities
Edit
Write the second section of your article here.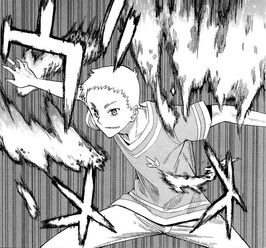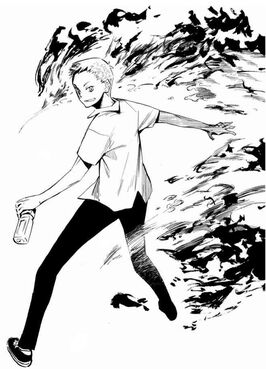 Relationships
Edit
He jumped in front of Sorano Hanako when she is about to get stabbed by the 9th golem, Boedromion. He failed to stop the attack, which goes through both of them. Hanako was somehow unharmed by the attack, and Kil Zonne, her partner, guessed that Tarou used his wish to prevent her death once, so that she would have survived even if he hadn't tried to block the attack.
Ad blocker interference detected!
Wikia is a free-to-use site that makes money from advertising. We have a modified experience for viewers using ad blockers

Wikia is not accessible if you've made further modifications. Remove the custom ad blocker rule(s) and the page will load as expected.