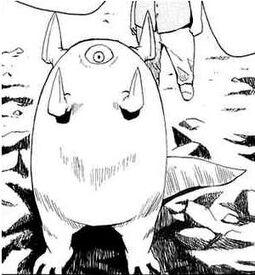 The first golem of
Shimaki Hyou
.
His first creation, he used it to attack Animus in his dream world much to Animus' surprise, having never expected to witness a knight with the power to create their own golems. He was struck down by Akane Taiyou's Pandora, before being devoured by Animus' seventh golem, Hekatombaion.
His form of attack is a simple drill-like rotation.
Its name means Sunday in German
Ad blocker interference detected!
Wikia is a free-to-use site that makes money from advertising. We have a modified experience for viewers using ad blockers

Wikia is not accessible if you've made further modifications. Remove the custom ad blocker rule(s) and the page will load as expected.